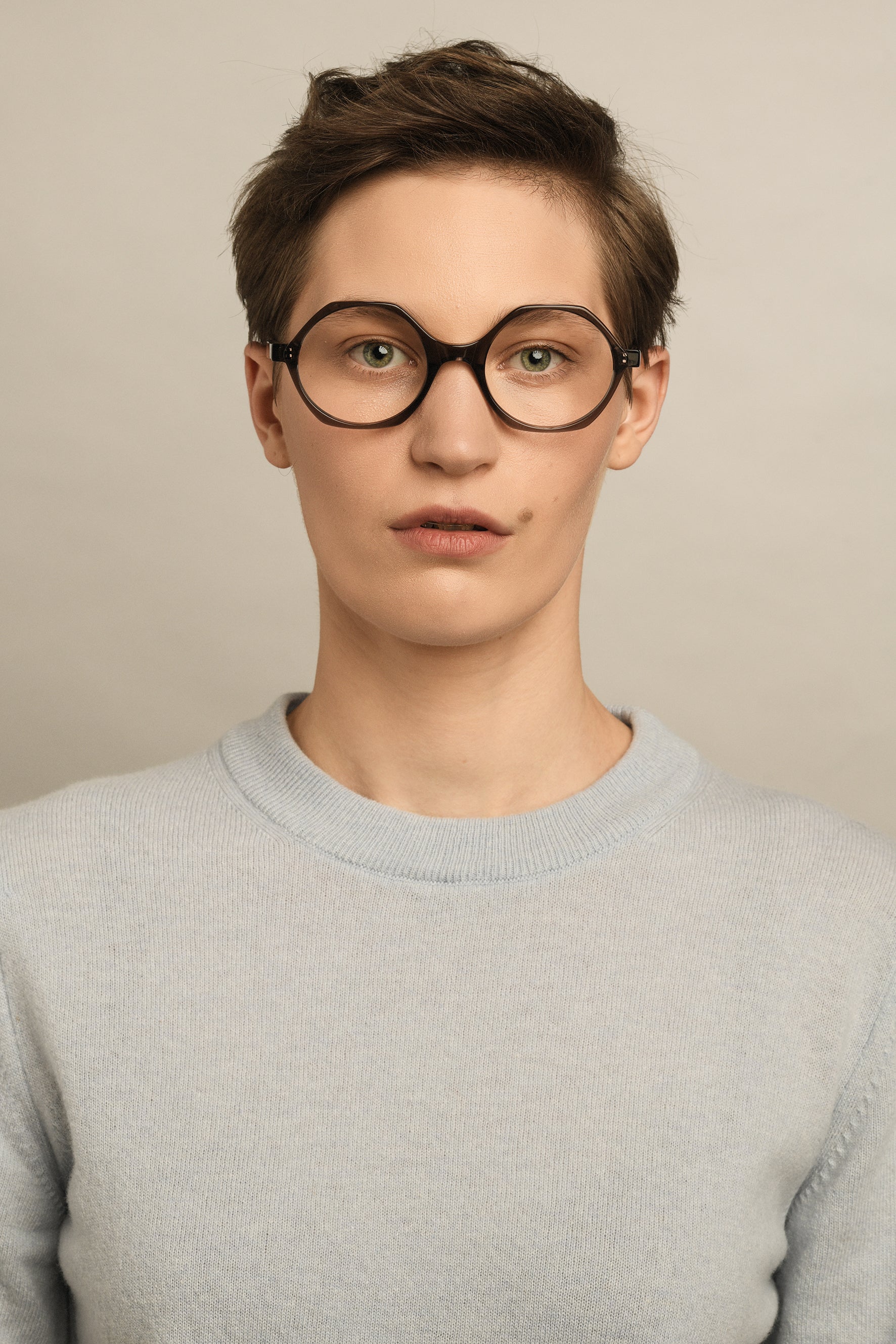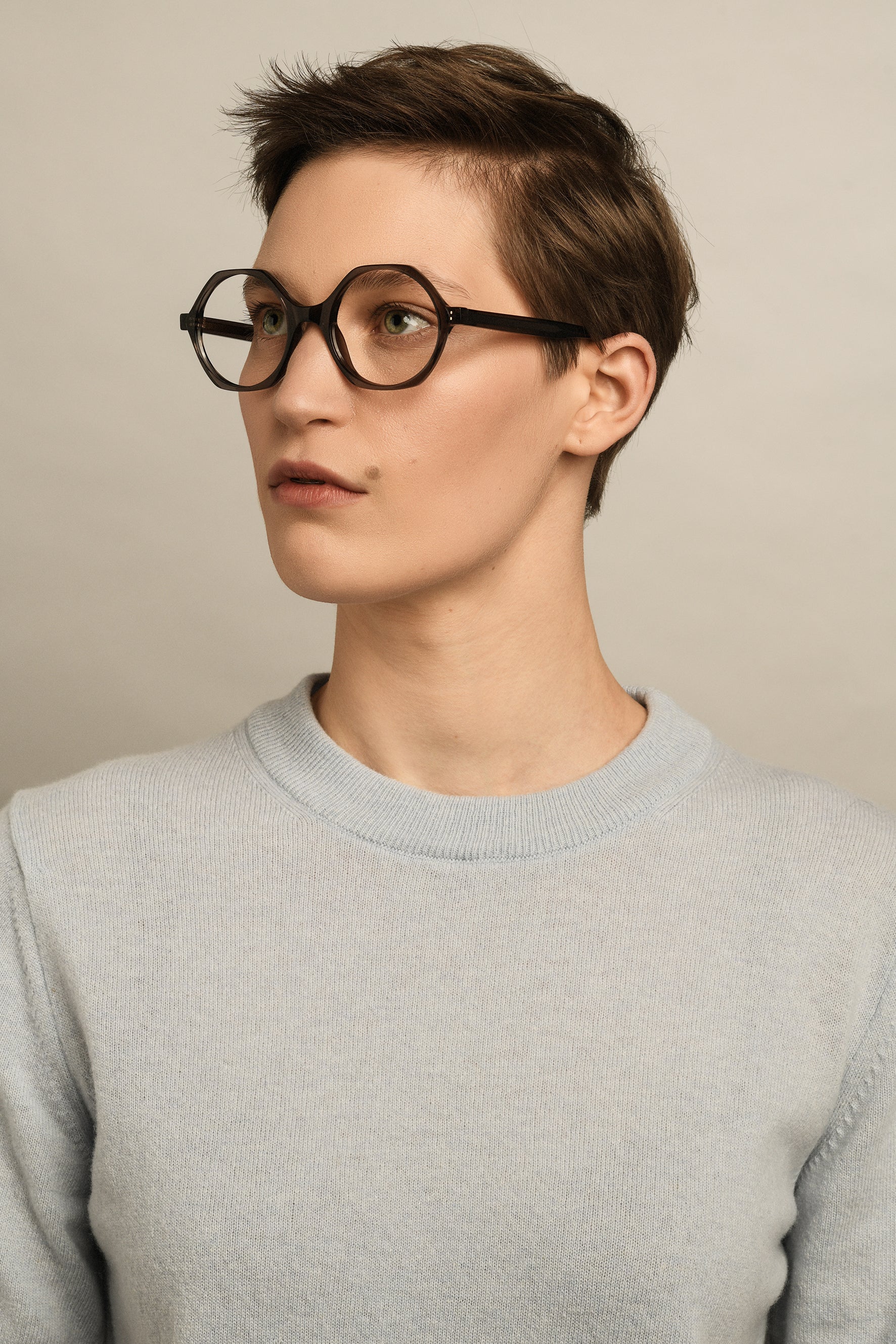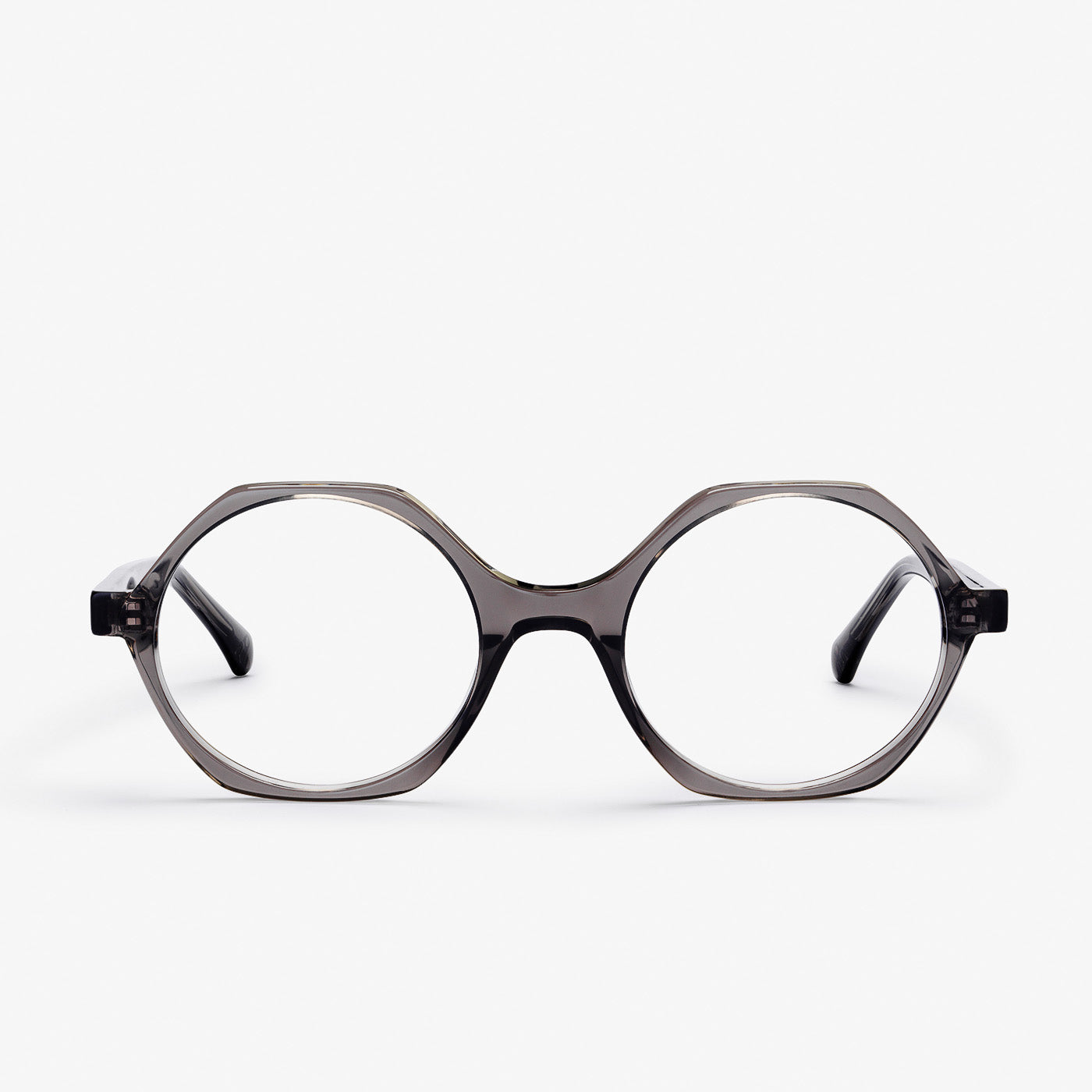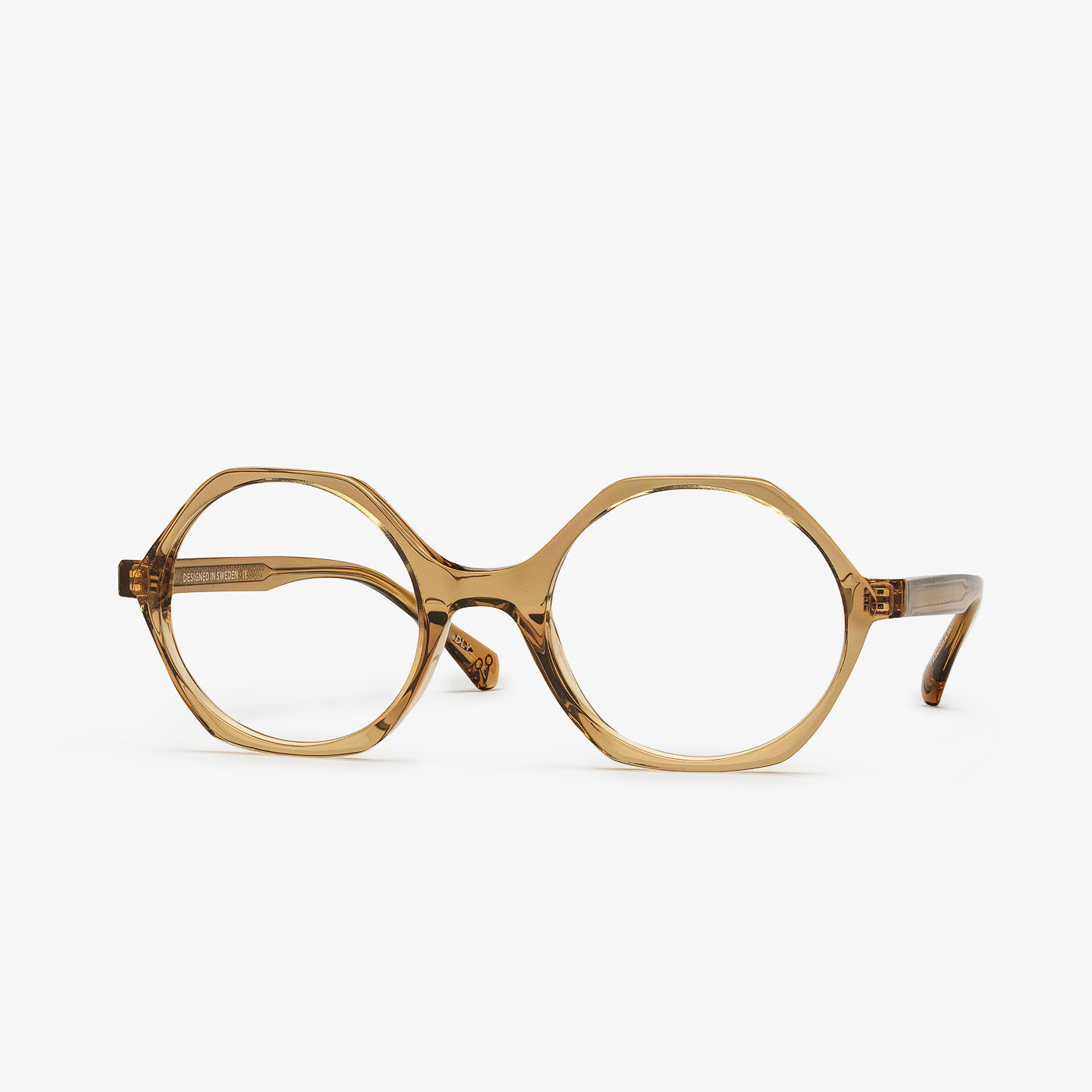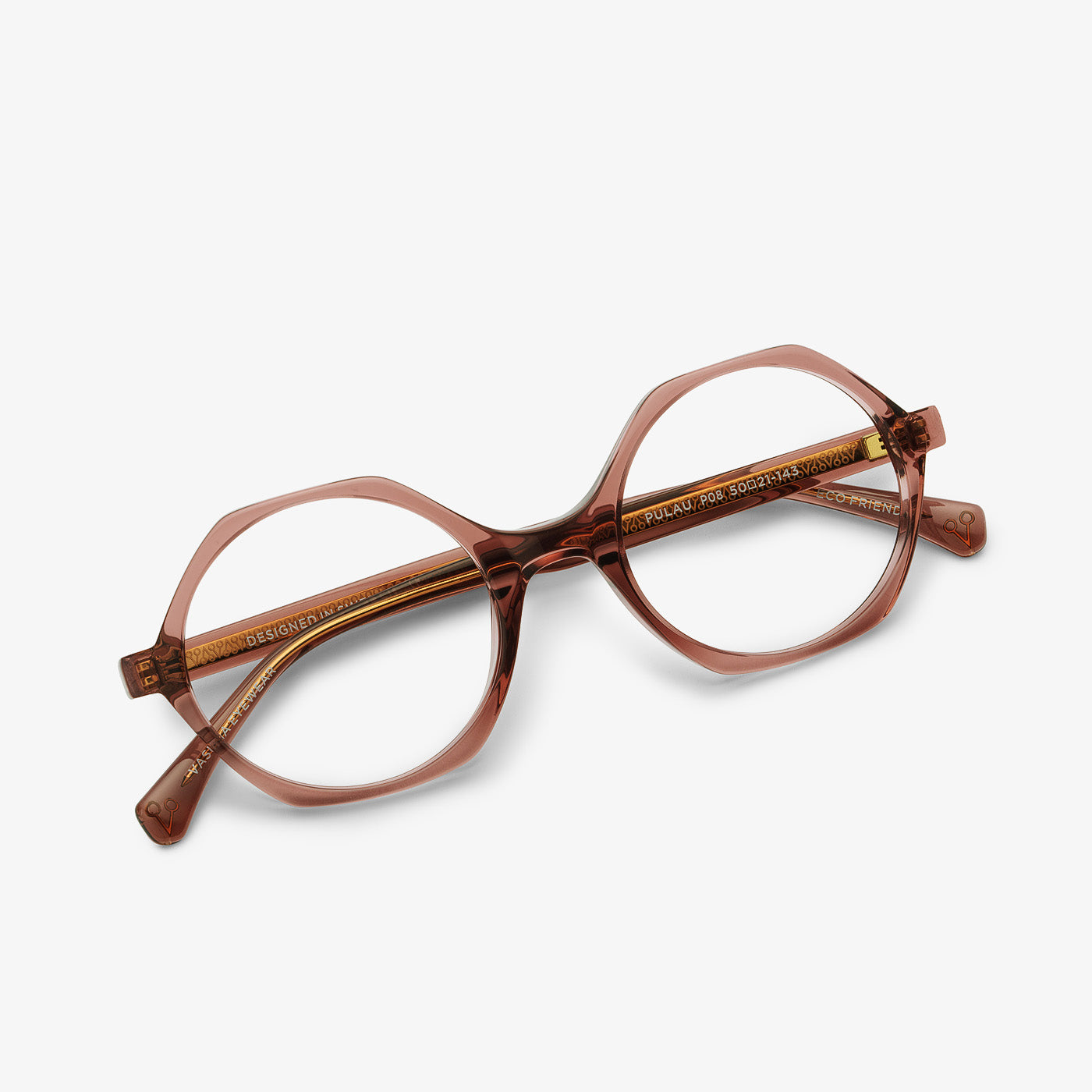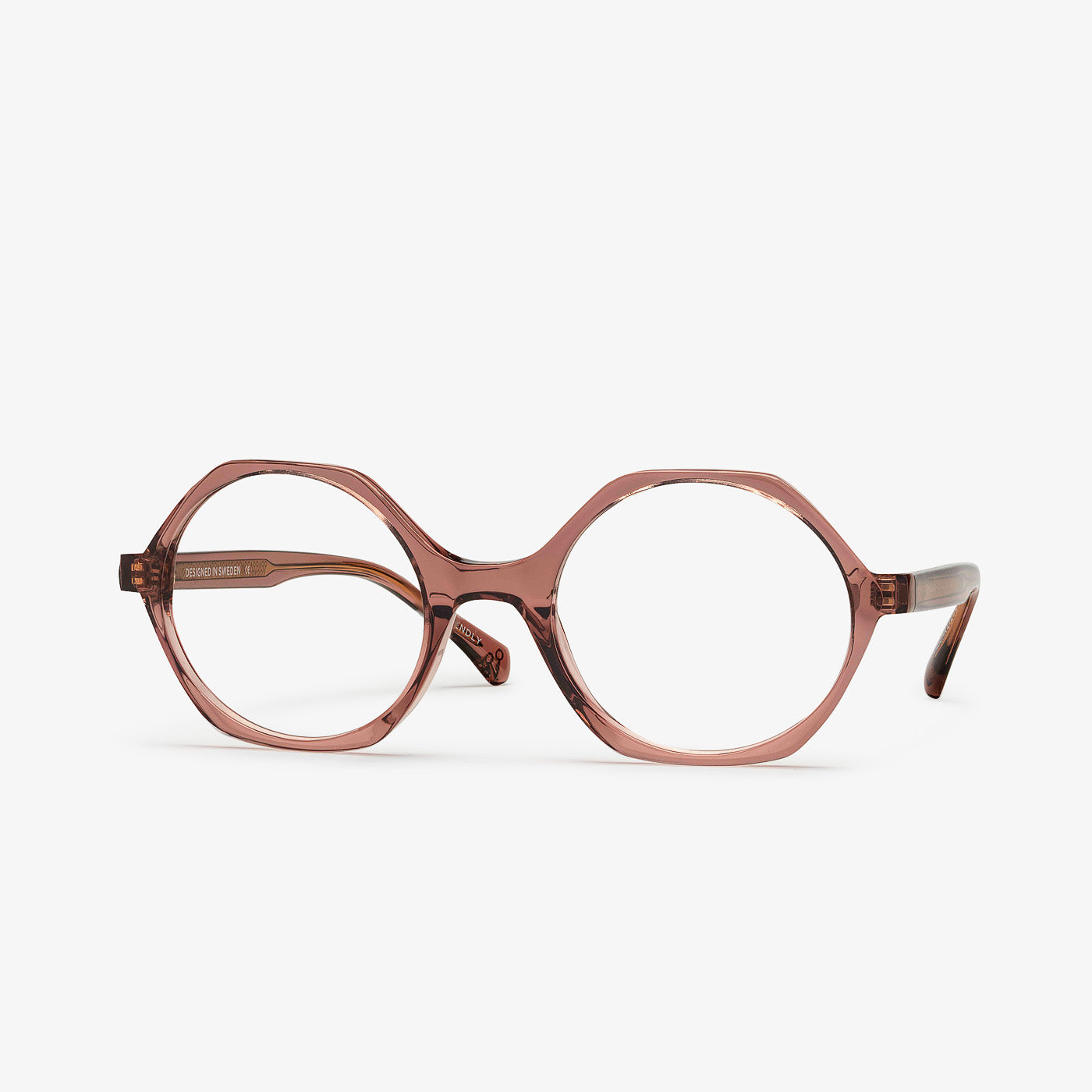 Description
Material
Size guide
Ecological acetate frame in a wide variety of color options, including silky clear gray, semi transparent violet and, semi-opaque yellow.
These lenses are almost perfectly round and framed with an octagon shaped rim. Durable hinges are beautifully marked with two silver rivets and a winglike tip. Enjoy all-day comfort with a wide, molded nose bridge and keyhole center.
All frames are delivered with in an outer box, hard case and cleaning cloth. Free Shipping & Returns.
44-22-143mm
Overall lenght: 135mm
Overall height: 43mm
Size guide
FAQ
How should I take care of my glasses?
Our eyewear is created with high quality acetates and premium metals, so be sure to take care of your frames. Each pair comes with a pouch that also serves as a cleaning cloth, use this to keep the frames clear of particles.
Store your glasses in the hard case when not in use. Do not leave your glasses in hot areas such like in a car as heat from the car causes the acetate to warp. Never lay your glasses face down on any surfaces to avoid scratched lenses. 

Do not clean lenses with any chemicals as added coating can be washed off
How long should it take for my glasses to arrive?
Our typical delivery takes 3–7 business days to arrive based on shipping country.  
Please note that delivery times are estimates only and are not guaranteed. Deliveries may be slower than usual due to COVID-19
What is your warranty policy?
We provide a two (2) year warranty on our sunglasses, eyeglasses, and clips, starting upon delivery. If the products have a defect within the warranty period, you must notify us of the defect within a reasonable period after becoming aware of it. After such notification you will be entitled to a replacement.
Please note that our warranty policy as described above does not replace nor affect the legal guarantee you as a consumer have based on applicable EU law. When you make a purchase as a EU consumer, this legal guarantee gives you a minimum 2-year guarantee as a protection against faulty or otherwise non-conform goods.
What does VASUMA mean?
The Vasuma name is created by using the first two letter of each ofunders last name. Jan VAna, Steffen SUndelius and Lars MAlmsten.
Shipping
Shipping rates
We use UPS, DHL and Fed Ex to ship our products depending on where you are located in the world.  All shipments outside the EU are shipped using "Express" services so you can be assured that your shipment arrives promptly. Shipping within Sweden is 49kr, in EU 9€ and rest of the world 20€.
Order tracking
Once your order has been processed, we will send the courier company details along with a tracking link so you can follow your shipment on its journey to you.
Returns
To guarantee satisfaction we also offer a free return policy.  Due to the Covid-19 crisis we have extended our return policy from 14 to 30 days for peace of mind to our customers. You can return your order free of charge by contacting Vasuma and requesting a return airway bill.  Please email to order@vasuma.com. 
About us
The Story of Vasuma
Vasuma eyewear was created by three friends in 2005. Jan Vana, Lars Malmsten and Steffen Sundelius set out to create an alternative eyewear brand to challenge the traditional label brands.
Our vision
Vasuma offers eyewear inspired from the best of the vintage eras of the 50s and 60s spiced with a modern twist. All mixed in the blender together with inspiration from popular culture to create eyewear that enhances the wearer's own identity and personality.
Protecting our earth
Vasuma's aim is to minimize environmental impacts in the product development process. Environmental aspects are considered at every step of the production cycle, from the choice of material and production method to how the finished product is shipped to stores.